Icefjord Sailing
As soon as we settle into the comfortable seats and leave the hectic life of Ilulissat's busy port behind us we meet the silence and the first floating ice colossi. The view is overwhelming. We meet icebergs of all shapes and sizes on their sailing journey.
Ilulissat's 50 km long icefjord is on the UNESCO World Heritage List, and it's no wonder. The whole area is favored by a nature that can take the breath away from even the most seasoned guest.
The glacier Sermeq Kujalleq bears its share of the credit. Every year it throws 35 cubic kilometers of ice into the fjord and moves at an extremely high speed - 19 meters a day. The glacier accounts for a tenth of the entire production of icebergs from Greenland's icecap.
The floating ice giants are one of the greatest Arctic experiences. We sit in the first row and watch icebergs as they slowly sail off towards the mouth of the fjord, turn off and take their final journey into the sea.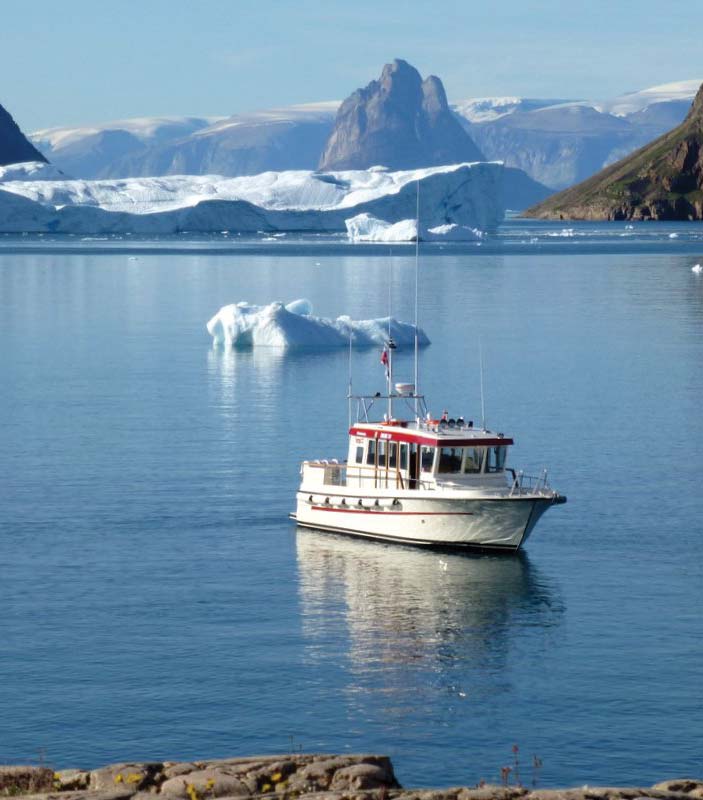 Book a trip - available from july
Use the arrows to browse through the months. Click the green days to book a trip.
Price: 695 DKK / person