The town by the icebergs

Ilulissat
Ilulissat
Ilulissat means "icebergs" in Greenlandic. Regardless of whether you go for walks in the countryside, by sea or in a helicopter, there are icebergs to be seen everywhere. Majestic icebergs on their slow journey out into the world's oceans.
And the city has much more to offer. A trip to the beautiful church, a visit to the Isfjord Center or the Knud Rasmussen Museum. The city's proud son was born here in 1879, and from here he set out on his perilous polar expeditions, which have helped put Greenland on the world map.
We organize guided walks to:
• Sermermiut and the Isfjorden
• Historic city walk in Ilulissat
• Coffee with a local family
• Cultural evenings with singing choirs, local artists and new and old films about life in Ilulissat and Greenland
Facts
The city is North Greenland's center for culture, transport and administration. Busy and inviting, traditional and modern.
• The city has 4,700 inhabitants and approx. 3000 sled dogs
• New Atlantic airport (2200 m runway) will be completed in 2024
• Capital city of Avannaata Kommunia - one of the world's largest and northernmost municipalities, which despite its enormous area of 522,700 km2 has only 10,800 inhabitants.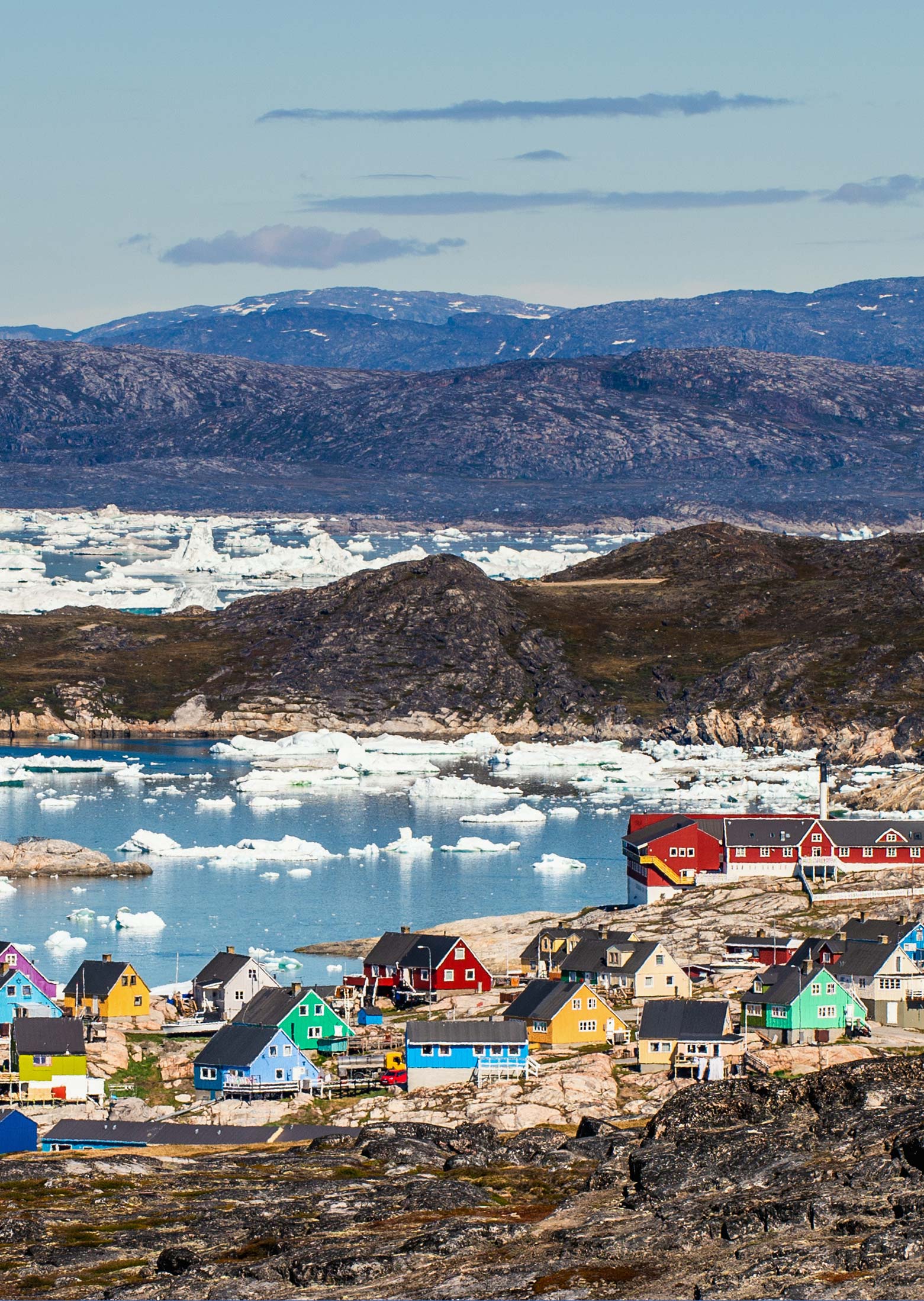 Knud Rasmussen
Polar researcher, writer and adventurer Knud Rasmussen, born in Ilulissat in 1879, is famous for several quotes that apply to this day:
• Adventure awaits those who know how to seize it.
• What are words against living life!
• Give me winter, give me dogs - and you can keep the rest.
• No country in the world offers the traveler such a wealth of experiences as Greenland.